How Does Egg Donation Work?
The egg donation process
MyEggBank welcomes all aspiring parents and individuals through their new journey, meeting you wherever you are. You may have come a long way or are just starting out, but one thing is for certain you have questions, and you've come to the right place for answers.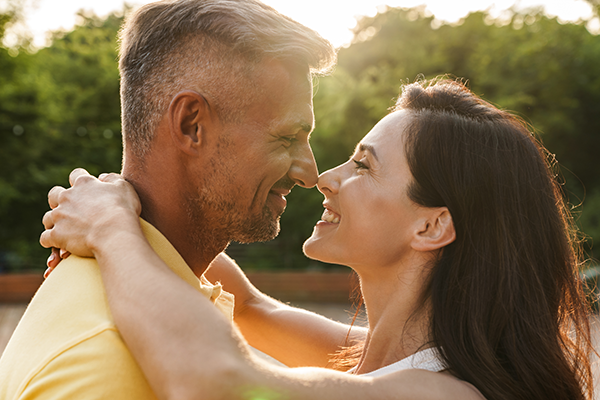 Get Started
Search our diverse database of rigorously screened donors to find the best fit for your family.
How does egg donation work?
Egg donation and donor IVF are complex but common procedures on the path to becoming parents through fertility treatment. As the premier network of egg donor banks and practices, MyEggBank is an innovator in the science and technology used across the world in egg donation and egg donor pregnancies. We also house the largest database of donors, giving you the resources you need to build your chosen family.
A critical part of our donor selection process is cultivating a racially and ethnically diverse pool of donors. This is important to ensuring every aspiring parent can find a fit for their family. When you become a registered user with MyEggBank, you'll have access to our donor profiles, which you can review in the comfort of your own home. Each donor profile includes pictures, physical characteristics along with race and ethnicity, and complete medical, and genetic reports.
Once you select a donor, you will purchase her eggs, and MyEggBank will ship the cryogenically preserved eggs or embryos to your home center, where they will be thawed and fertilized with your chosen sperm. Upon fertilization, the embryos are transferred to the uterus of the person who has been chosen to conceive. Within two weeks of implantation, a pregnancy test will reveal whether the transfer was successful.
Should I choose a synchronous or asynchronous donor cycle?
There is no right or correct choice of donor cycle. What's best for you depends on your plans for the family you're building or expanding. MyEggBank offers synchronous and asynchronous donor cycles. The main difference between the two is when the eggs are fertilized.
Eggs in synchronous cycles are fertilized directly after retrieval while eggs in asynchronous cycles are already cryogenically preserved from our donors. Both options have the same cumulative pregnancy rates per patient.
Working with a MyEggBank affiliate center
MyEggBank has more than 150 affiliated clinics throughout the U.S. and Canada, and the Cayman Islands, and we're growing every day. Access to our database and eggs requires that you seek services with our phenomenal doctors and clinicians at a participating center, who have been trained in our industry-leading protocols.
If you are already under the care of one of our centers, please create an account and select your center when prompted. If you do not see your center listed, please contact mebcoordinators@myeggbank.com for assistance. Registration is completed through your affiliate clinic, where our expert clinicians will perform the appropriate evaluations and analyses to approve you to move forward with egg donor selection.