Is the egg donor process right for you?
Partnering with MyEggBank means your health, safety, comfort, and choice always come first. We'll guide you through the egg donor process from start to finish, answering all your questions, offering support, and providing generous compensation for egg donation.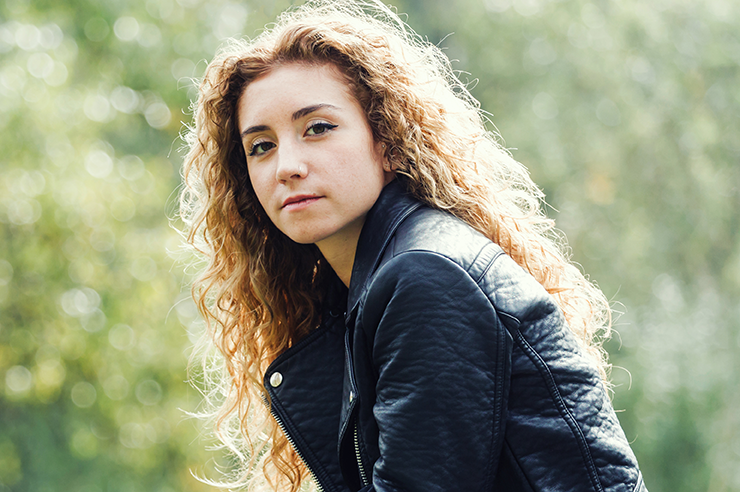 Get Started
If you're ready to become an egg donor, the first step is to begin an egg donor application.
Benefits of egg donation
Egg donation is a beautiful gift to give aspiring parents at any stage of their journey. Some of our growing families have been on the path to parenthood for years having faced failure and heartbreak, while others may be just starting out with a chosen gestational carrier. Helping families build their families is an incredible way to give back—and also prepare for your own future.
Egg donor screening
Part of the egg donor process is having a comprehensive health evaluation from our top clinicians. You'll receive a full physical examination, reproductive health testing, and genetic screening to determine your risk for inheritable conditions. If you are approved as a MyEggBank donor and your first cycle is successful, you could be approved for up to six donation cycles, based on the recommendation of your center's supervising clinician. Of course, the choice of how many cycles you commit to is completely up to you.
Synchronous vs. asynchronous donor cycles
Egg donors have the choice of donating through synchronous or asynchronous cycles. The main difference between the two types of cycle is when the eggs are frozen. For synchronous cycles, sometimes called "fresh" cycles, you must coordinate your donation cycle with the recipient, as the eggs will be fertilized immediately for implantation. This could mean a longer wait time before being selected by an aspiring parent. With asynchronous cycles, sometimes called "frozen" cycles, the eggs are cryogenically preserved and fertilized at a later date.
What is the egg donation process?
You can partner with MyEggBank as an approved donor in as few as two months. The process for becoming an egg donor is simple and straightforward, and you'll be in the hands of exceptional physicians, clinicians, and staff every step of the way.
1. Application
Applying to become an egg donor requires a simple registration process that starts by collecting some basic information, including:
Age (donors must be between the ages of 21 and 31)
Height and weight
Education level
Agreement to participate in a physical examination and genetic screening
If you're selected to continue with the process, you'll then submit a more detailed application that includes your medical history, family medical history, personal statement, and childhood photos. Once you're approved to continue, a MyEggBank coordinator will reach out to you directly to discuss your next steps and answer any questions you may have.
2. Clinical Screening
As an approved egg donor, you'll meet with a clinic team member to confirm your understanding of the egg donor process and ensure you're comfortable with proceeding. Over the coming days, you can expect to:
Have blood drawn to screen for any infectious diseases and check your hormone levels
Meet with a genetic counselor to discuss your family medical history and complete a genetic testing panel
Receive a physical examination, including vaginal ultrasound, to assess your physical and reproductive health
Meet with a psychologist or counselor to evaluate your mental health and ensure you're comfortable with the egg donation process
You'll receive a free medical report with the results of our screening to inform your own medical care and help you with future family planning.
Egg donor privacy
Rest assured that MyEggBank's egg donor process will always protect your privacy. Your identity will not be shared with the aspiring parent of your eggs. Learn more about our privacy policy and how we protect your personal and medical information.
We welcome you to visit our Donor FAQs page for more details on the egg donation process, donor compensation, and donor privacy.