Choose the donor cycle that's right for you
MyEggBank offers two types of donor cycles—but no single choice is right for every family. The donor cycle you choose will be the best fit for your priorities and your unique journey. The primary difference between synchronous and asynchronous donor cycles is when the donor eggs are fertilized.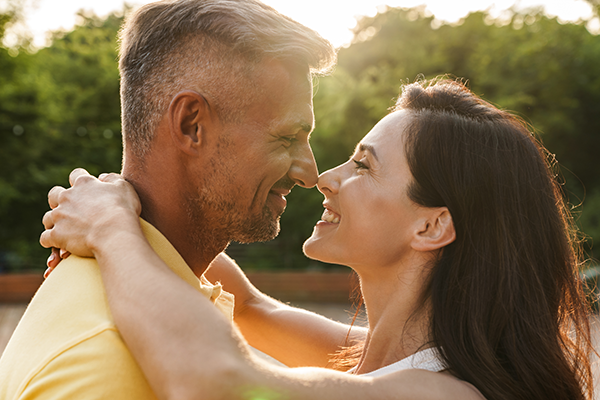 Get Started
Search our diverse database of rigorously screened donors to find the best fit for your family.
Synchronous donor cycles
Synchronous donor cycles, sometimes referred to as "fresh" egg donation, are fertilized directly after they are retrieved from the donor. It's a great choice for aspiring parents who want to two or more genetically related children, and who have more flexible timing and budgets. The cryopreserved embryos that result from synchronous donor cycles can fare slightly better when prepared for transfer, but both types of donor cycle have the same cumulative success rates.
Asynchronous donor cycles
Asynchronous donor cycles, sometimes referred to as "frozen" egg donation, can be a good choice for those families who need more control over the timing of their embryo creation and transfer. Since the eggs are already cryopreserved and there's no need to synchronize with
your donor, you can start whenever you're ready, resulting in a larger pool of potential donors. Asynchronous donor cycles work well for families who want one or more genetically related children, and can also be more cost-effective.
Donor cycle outcomes
Regardless of which donor cycle you choose, MyEggBank's cumulative pregnancy rates per patient are consistent.
75–80%

85–90%

when three embryos result

90–97%

when three or more embryos result
The other thread of consistency underscoring your experience with MyEggBank is our compassionate care. We put the same passion, support, and rigorous science into every family's journey, and we always respect your personal priorities, no matter what path you choose.