Fresh or Frozen? What is the Best Choice for Egg Donation?
by MyEggBankin Learn About Egg DonationJuly 27th, 2023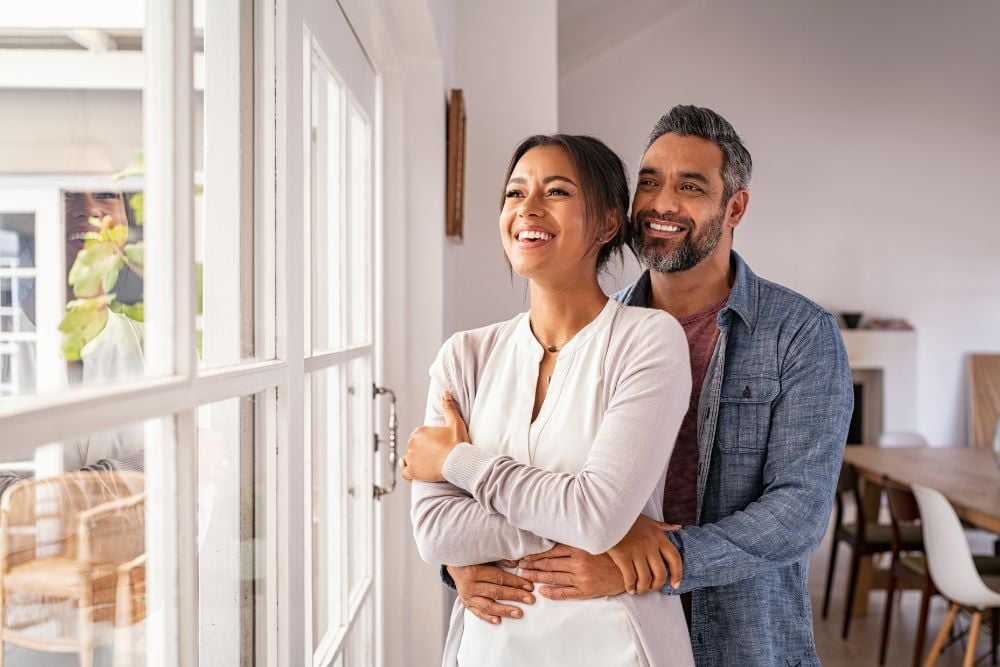 When it comes to egg donation, both fresh and frozen egg donor cycles have advantages and drawbacks to consider. The best choice depends on various factors, such as individual circumstances and preferences. To better understand both options, it's important to do your research and review the facts about fresh and frozen egg donation.
Egg Donation Options: What is the Difference?
MyEggBank offers two types of egg donor cycles, called synchronous (also known as "fresh" egg donation) and asynchronous (also known as "frozen" egg donation). But what is the difference and which type of egg donation is best for you?
Synchronous and Asynchronous Donor Cycles
The primary difference between the two types of egg donor cycles is the timing in which donor eggs are fertilized. The donor cycle you select will depend on your priorities and your personalized family planning journey.
Synchronous Donor Cycles (Fresh Donor Eggs)
Synchronous egg donor cycles require fertilization and implantation of the eggs immediately after egg retrieval from the donor. This means that the person who will carry the pregnancy will need to take hormonal medications to prepare their body for pregnancy at the same time the eggs are retrieved; this is referred to as cycle synchronization. Synchronous egg donation is a great choice for aspiring parents who desire one or more children that share a genetic connection. Synchronous egg donation is also well-suited for aspiring parents who have flexibility in terms of scheduling and budget.
Asynchronous Donor Cycles (Frozen Donor Eggs)
Asynchronous donor cycles involve using donated eggs that have been cryopreserved after donor retrieval. This type of cycle is referred to as "asynchronous" because it's not necessary to synchronize the donor's ovulation cycle with the recipient's cycle since the eggs are cryopreserved and already available. This means you can schedule the embryo transfer process whenever you're ready. Asynchronous egg donation cycles are a great option for aspiring parents who have scheduling limitations or are looking for a more cost-effective option.
Advantages of Synchronous & Asynchronous Egg Donation
There are several advantages of synchronous egg donation, including:
Freezing and thawing steps can be eliminated
A larger number of eggs – often 10 to 20 eggs – may be retrieved during fresh egg donation, compared to those available via cryopreservation, but this is not always the case.
Having a higher number of eggs is a benefit, particularly for aspiring parents planning for more than one child.
Asynchronous egg donation benefits include:
More flexibility in scheduling
Aspiring parents can select frozen eggs from egg banks which often have a larger selection of donors, compared to fresh egg donors
Cost-effectiveness; the overall treatment cost is less since there is no need to synchronize cycles
Higher predictability of the number of available eggs; the aspiring parents know in advance exactly how many eggs they will receive, compared to fresh donations in which this number isn't determined until right before implantation.
Making the Choice That's Right for You
The choice between synchronous and asynchronous egg donation ultimately comes down to personal needs and preferences. Making an informed decision requires considering the pros and cons of each approach with your fertility specialist or another qualified healthcare provider. Keep in mind that regardless of which donor cycle you choose, MyEggBank's cumulative pregnancy rates are the same. Learn about our success rates and which type of egg donation is best for you by contacting us at MyEggBank today.
Tags
Related posts
August 28th, 2023by MyEggBank in Learn About Egg Donation

Becoming an egg donor is a compassionate act that serves as a beacon of hope for those navigating the intricate path to …

May 31st, 2023by MyEggBank in Learn About Egg Donation

Becoming an egg donor offers a unique opportunity to make a profound impact on someone else's life while simultaneously …

January 26th, 2023by MyEggBank in Learn About Egg Donation

Are you thinking of becoming an egg donor? Egg donation is a path to parenthood for many couples who struggle with …