Living With PCOS: 3 Facts You Should Know
by MyEggBankin InfertilitySeptember 19th, 2023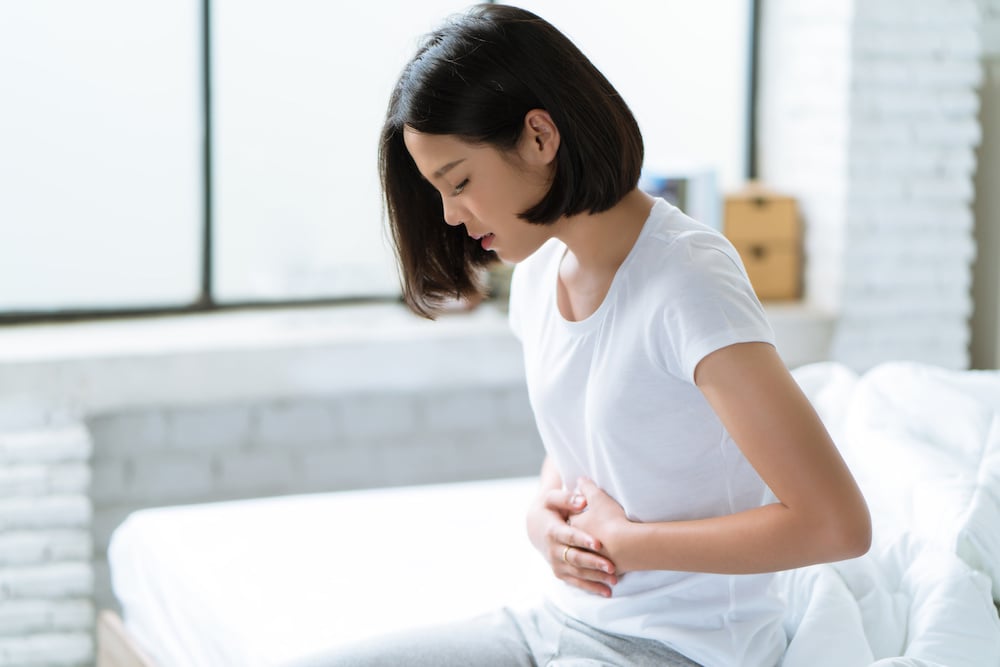 Did you know? The United States Senate passed a resolution on December 21, 2017, expressing support for September to be designated "Polycystic Ovary Syndrome Awareness Month." Among its goals are:
Increasing awareness and education among the general public, women, girls, and healthcare professionals
Improving PCOS diagnosis, research, and treatment
Improving patients' quality of life and outcomes
Polycystic ovary syndrome (PCOS) is an incurable hormonal condition in which multiple cysts develop along the ovaries' outer edges. Affecting approximately 7-10% of women of reproductive age, PCOS is one of the most common conditions that affect female fertility. Here are three interesting facts that everyone living with PCOS should know.
1. PCOS is often under-diagnosed
As common as PCOS is, the condition is thought to be undiagnosed in up to 70% of women globally. In some cases, women don't know they have PCOS until they see a fertility specialist after trying to conceive. PCOS is also difficult to diagnose, with no standardized tests that can catch it. Furthermore, PCOS can present differently from person to person, with some experiencing many symptoms and others experiencing only a few. Another concern is that many PCOS symptoms, like abnormal weight gain or irregular periods, are common for a wide variety of reasons. Birth control can also make it harder to diagnose PCOS, as these methods all involve releasing hormones, like estrogen/or progesterone, which can effectively hide the condition.
2. Hormones play a big part in PCOS
PCOS is the most frequently seen hormone disorder among women of reproductive age. In addition to affecting the hormones responsible for ovulation, egg development, and other reproductive processes, women with PCOS are also more likely to be insulin-resistant and develop type 2 diabetes. Another key characteristic of PCOS is high levels of androgen hormones, which can cause acne, weight gain, male-pattern baldness, and irregular hair growth on the body and face.
3. Getting pregnant with PCOS may be challenging, but not impossible
The hormonal imbalance associated with PCOS can have a significant impact on ovulation and menstruation, which in turn affects the ability to conceive. In a standard pregnancy, the ovaries produce a mature egg that is released at the right moment into the fallopian tubes. If sperm is present in the fallopian tubes at the same time as the egg, a single sperm fertilizes the egg to create an embryo. The embryo then descends from the fallopian tubes into the uterus, where it attaches to the uterine wall.
However, with PCOS, hormonal imbalances can disrupt many aspects of this process, including egg development, the release of the egg, and the development of the uterine lining. Although this can make it challenging to achieve pregnancy, many patients with PCOS can get pregnant without medical intervention. For those who need fertility care, the most common treatment options are fertility medications, in vitro fertilization (IVF), and egg donation, all of which can yield successful outcomes.
Learn How PCOS Affects Fertility and General Health
As PCOS can take a toll on female fertility and overall health throughout women's lives, it's important to understand this condition and its symptoms so that you're empowered to make the best decisions for your health and family. If you've been diagnosed with PCOS or suspect that you have it, schedule an appointment with a reproductive endocrinologist as soon as possible to see what your fertility care options are.
Tags
Related posts
April 11th, 2023by MyEggBank in Infertility

Having problems conceiving is a common issue, but despite nearly 1 in 8 people having infertility, there continues to …

September 29th, 2022by MyEggBank in Infertility

When patients are diagnosed with infertility, the experience can be overwhelming. Many who face fertility challenges …

April 26th, 2022by MyEggBank in Infertility

From April 24 to April 30 this year, the country honors National Infertility Awareness Week (NIAW) . One of the best …