Are You Worried about Bonding with Your Egg Donor Baby?
by MyEggBankin GeneralFebruary 25th, 2019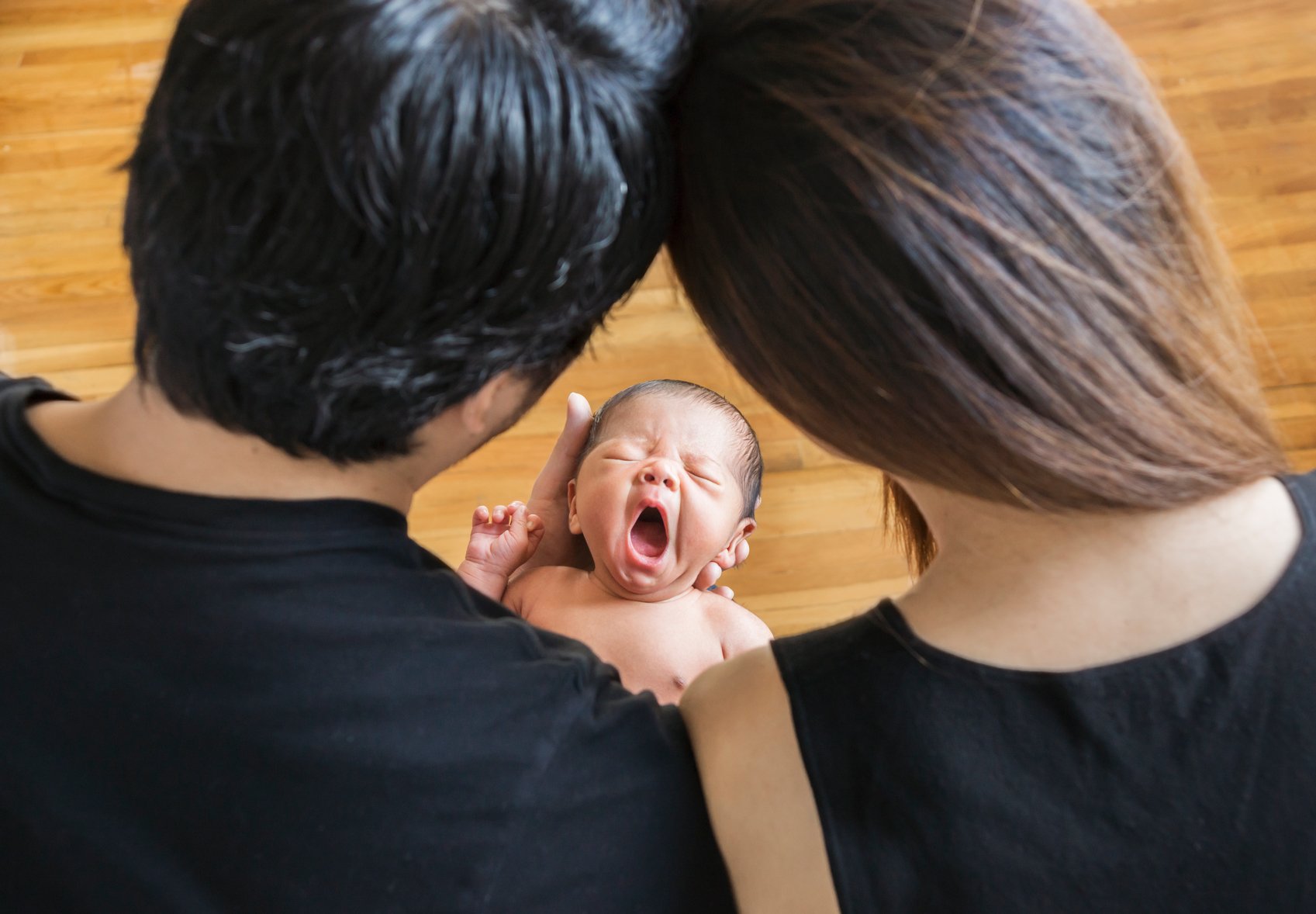 It's completely normal to worry that your egg donor pregnancy will feel different than a traditional pregnancy. Rest assured, however, that many women who've given birth to egg donor babies report that bonding is easy and wonderful. They speculate that all the challenges they faced while trying to conceive only made them want their baby more, and that the burning desire to become a parent fuels the initial stages of bonding.
Many parenting magazines are full of tips on how to successfully bond with your newborn. Medically speaking, an egg donor pregnancy is like any other. You'll feel like every other new parent: excited, happy, exhausted, frightened and deeply in love. This means that these bonding tips can work in your case too.
Remember your hormones
Women should keep in mind their hormones tend to fluctuate immediately after childbirth. This can make new moms—and indirectly, new dads—moody. It's vital to remember that mood swings during the first few postpartum weeks are normal.
Give yourself space from your new baby when you need to rest, eat, shower or exercise. Grandparents and other designated caregivers can help support new baby bonding by enabling moms and dads to find a well state as soon as possible following delivery. Don't worry: This time apart from baby won't interrupt bonding. Instead, taking care of you will likely help smooth out the bonding process.
Pay attention to details
Newborn babies grow and change very quickly, and it's important to pay attention to the little moments. Some experts even recommend keeping a journal of all these precious details. This can be in addition to or in lieu of making a baby book or scrapbook. Believe it or not, there's even an app or two for tech-savvy parents looking for a digital means to save baby memories.
Give bonding some time
A lot of parents feel overwhelmed by new parenting, and this can sometimes lead to feeling underwhelmed about the baby. If you find that your new baby doesn't wow you when he or she first arrives, don't panic. This is completely normal and no reflection on the type of pregnancy you experienced.
Keep in mind that your new baby is just that: yours! Indulge in some skin-to-skin bonding time and look into your baby's eyes as you feed him or her. The more your hormones, sleep schedules, blood sugar levels and other factors adjust to their new normal, the easier and more fulfilling your new baby bonding experience will likely become.
Tags
Related posts
August 31st, 2022by MyEggBank in Learn About Egg Donation

When a woman is able to carry a child but experiences complications conceiving with her own eggs, egg donation may …

February 25th, 2022by MyEggBank in General

For aspiring parents who have built their family using donor eggs, it's not uncommon for them to keep their family's …

January 29th, 2022by MyEggBank in General

It's a common worry among parents using donor eggs: Will it be harder for me to bond with my baby if I'm not …