How to be a Supportive Partner When Using an Egg Donor
by MyEggBankin GeneralOctober 28th, 2021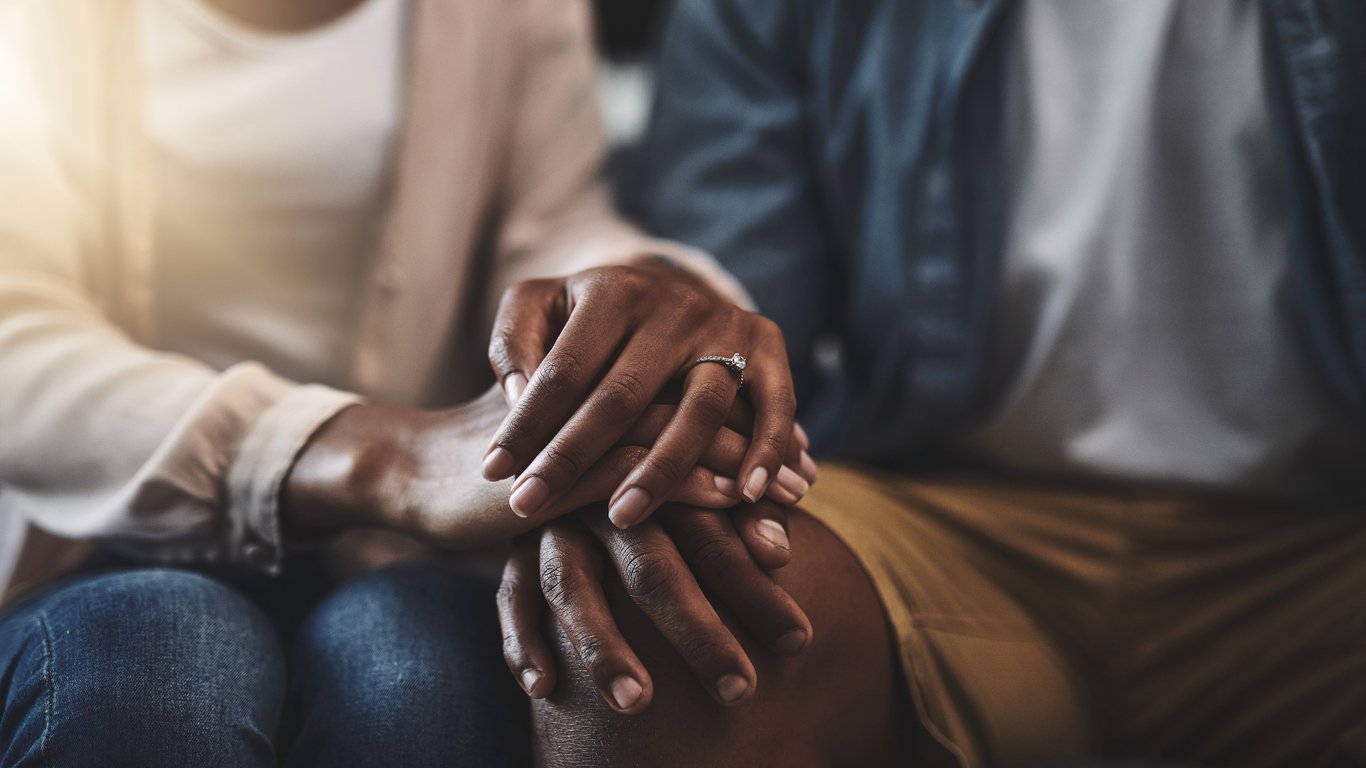 Ask any parent who has a child through egg donation and they will tell you that they have no regrets about their decision. Nothing can compare to the joy of holding your baby in your arms after trying for so long to have a child. However, the egg donation experience is not without its emotional hurdles. This can be especially true for couples who are pursuing egg donation because of female infertility.
It's not uncommon for aspiring parents to experience disappointment, shock, sadness, resentment, and anxiety, all of which can put an enormous amount of strain on the relationship. However, being a supportive partner through the highs and lows of egg donation can make a world of difference. Here's how you can be a supportive partner when using an egg donor.
Understand That These Emotions Are Common
One of the main points of anxiety for many aspiring parents is that they will have trouble forming a bond with their future child. This concern is common for women who are unable to use their own eggs because of infertility, especially if she has a male partner who will be the child's biological parent. It's not unusual for these aspiring parents to be preoccupied with questions such as, "What if the baby doesn't look like me? What if the baby doesn't have any of my personality traits? Will we be able to grow close?"
Sometimes your partner will just need to vent frustrations about the fertility process itself. Egg donation is an incredible resource for modern-family building, but the process isn't always straightforward or stress-free. It can sometimes take a while for everything to fall into place.
If your partner is experiencing these kinds of anxiety, recognize that what your partner is feeling is completely valid. Sometimes a frustration requires help and solution, and sometimes it just needs to be aired out and let go for the time being – both are cathartic. Listen to them and simply be a source of comfort without analyzing or trying to immediately solve the issue. If the moment is right, you and your partner can talk about how you both can approach these challenges and think about ways to make the process a little easier. Above all, it's important to be a real sounding board for each other.
Seek Out External Resources for Extra Support
There are many resources available that offer support for fertility patients working with an egg donor. There are support groups (both online and in-person), online forums, and counselors that can help you as a partnership navigate this journey. Talking to people who understand what you're going through can be immensely helpful. At the same time, be sure to use these resources as supplementary aids rather than as a primary source of support.
Ultimately, the best way to be a supportive partner is to care for your partner's feelings and demonstrate that care as often as possible. When the day comes for you both to finally meet your baby, much of the previous anxieties will be forgotten, replaced with the thrill of parenthood that has been long desired.
Tags
Related posts
August 31st, 2022by MyEggBank in Learn About Egg Donation

When a woman is able to carry a child but experiences complications conceiving with her own eggs, egg donation may …

February 25th, 2022by MyEggBank in General

For aspiring parents who have built their family using donor eggs, it's not uncommon for them to keep their family's …

January 29th, 2022by MyEggBank in General

It's a common worry among parents using donor eggs: Will it be harder for me to bond with my baby if I'm not …