Third-Party Reproduction for Same-Sex Male Couples
by MyEggBankin GeneralJune 25th, 2021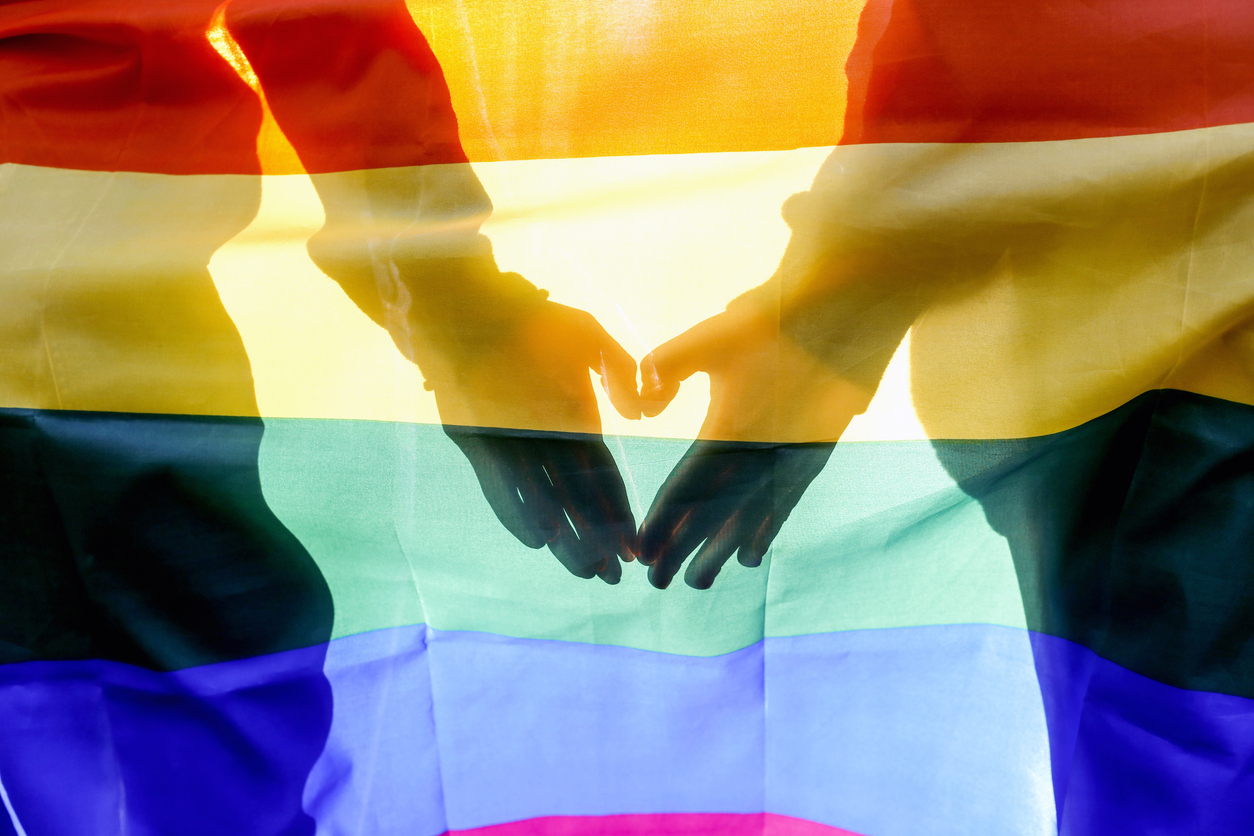 June is Pride Month and MyEggBank is celebrating LGBTQ+ family-building efforts across the country. Third-party reproduction methods such as egg donation and gestational surrogacy play a crucial role in creating LGBTQ+ families. While anyone regardless of gender, sexuality, or relationship status might need an egg donor to pursue parenthood, egg donation and surrogates are particularly important for same-sex male couples. MyEggBank has worked with many gay men seeking donated eggs for years, and we've always welcomed any family building that is inclusive and free from prejudice. We invite you to learn more about our commitment to LGBTQ+ family building through our donor egg bank.
Same-Sex Male Family Building
When a gay couple is interested in having a child, they have the option of selecting an egg donor and working with a surrogate. The egg donor, of course, will provide the eggs that will be combined with one of the male partner's sperm to create an embryo or embryos. The embryo(s) will later be implanted within the surrogate the couple is matched with via an agency or within someone who has offered to carry the baby, normally a family member or close friend.
A family member or close friend could also offer to provide the donated eggs, but those who prefer an anonymous donor (also referred to as an unknown donor) will work with an egg bank.
How Do Same-Sex Male Couples Find Egg Donors?
The process of donor selection for gay couples is exactly the same as it is for heterosexual couples. You begin with a list of donor requirements that are important to you as a couple. We do advise intended parents to take into account that the longer their list of requirements/must-haves, the smaller the pool of donor candidates they'll be able to choose from. MyEggBank offers a wide range of donors, but if you require a high number of physical characteristics combined with other traits, you may have a challenging time finding the "perfect" donor.
Intended parents do have the option of working with either fresh donated eggs or frozen donated eggs at our egg bank. You can learn about choosing between fresh and frozen donated eggs here. You can also review our FAQ guide to learn more about finding an egg donor, including what you'll know via donor profiles, how long the process typically takes, what the donor will know about you, and more.
Getting Started With MyEggBank
If you're ready to begin your egg donor search, you can create an account and view our donor database. LGBTQ+ family building has come a long way in the last decade, with favorable laws being implemented across the country and more options available thanks to medical advances. MyEggBank is proud to play our part in helping gay couples grow their families.
Of course, if you have any questions, please contact our staff directly. We're always happy to assist.
Tags
Related posts
June 16th, 2023by MyEggBank in LGBTQ+

Every June, Pride Month serves as a time of celebration, empowerment, and visibility for the LGBTQ+ community. In the …

August 31st, 2022by MyEggBank in Learn About Egg Donation

When a woman is able to carry a child but experiences complications conceiving with her own eggs, egg donation may …

February 25th, 2022by MyEggBank in General

For aspiring parents who have built their family using donor eggs, it's not uncommon for them to keep their family's …