How to Tackle Challenging Conversations About Using an Egg Donor
by MyEggBankin GeneralSeptember 23rd, 2021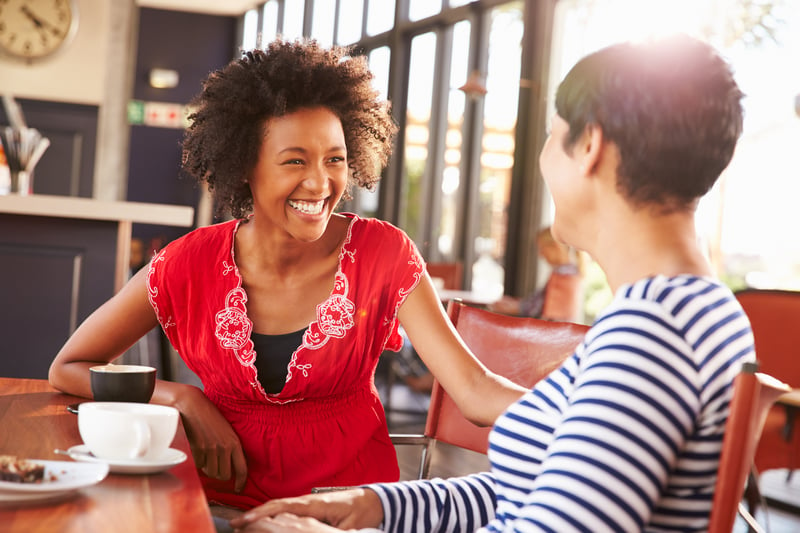 Working with an egg donor to grow your family is a decision that likely took time and serious consideration. You may be seeking support and encouragement from family and friends during this time, and while we hope this is what you receive, it's possible that you will face some less-than-ideal reactions.
Most misunderstandings stem from a lack of awareness.
When you're an aspiring parent via egg donation, it can feel as if you are responsible for educating the world about your road to parenthood. Many aspiring parents end up having the same conversations over and over about how egg donation works, what it costs, if the donor is involved in the baby's life, etc. This can be exhausting and frustrating, but, if you feel comfortable sharing your story, it can be an opportunity to spread awareness about a fertility treatment that is often misunderstood.
Many myths about egg donation, infertility, IVF, LGBTQ family building, and other paths stem from a lack of awareness or visibility. Think about it – if you've never known someone who needed third-party reproduction assistance and you've only heard about it from celebrity magazines and movies, there's a good chance you might not understand what it entails. This is especially true since the media often portrays third-party reproduction inaccurately or in a fictionalized manner.
While it would be ideal if everyone did their own research and sought out information from authoritative sources, this isn't always the case. However, hearing a firsthand account of what it's like to use an egg donor can have a significant impact on someone's perception of third-party reproduction.
Consider having some go-to responses prepared.
Because family-building and fertility care are such major, sensitive topics, it's not unusual for family members and close friends to have strong reactions about it. This can sometimes lead to insensitive questions and/or comments. While your friends and relatives likely have the best of intentions, it's possible that you may encounter unexpected resistance, judgment, and opinions about your decision to use an egg donor. In these situations, how you handle things is entirely your choice, including whether you respond at all. If you do choose to respond, it can be helpful to have a mental Rolodex of go-to responses ready that can help you change or end the conversation. Some ideas include:
"We're still in the middle of the process and not really sharing any details at this time."
"Egg donation is the best choice for our family, and we're happy to have as much support as we can get."
"We feel confident in our doctors and donor agency to help us make the best possible choices."
"We're really just excited to become parents."
Conversations about using an egg donor can be challenging, but with the right preparation, you can handle them with ease and confidence.
Tags
Related posts
August 31st, 2022by MyEggBank in Learn About Egg Donation

When a woman is able to carry a child but experiences complications conceiving with her own eggs, egg donation may …

February 25th, 2022by MyEggBank in General

For aspiring parents who have built their family using donor eggs, it's not uncommon for them to keep their family's …

January 29th, 2022by MyEggBank in General

It's a common worry among parents using donor eggs: Will it be harder for me to bond with my baby if I'm not …