Five Common Mistakes Intended Parents Make When Using an Egg Donor
by MyEggBankin Finding a DonorApril 23rd, 2019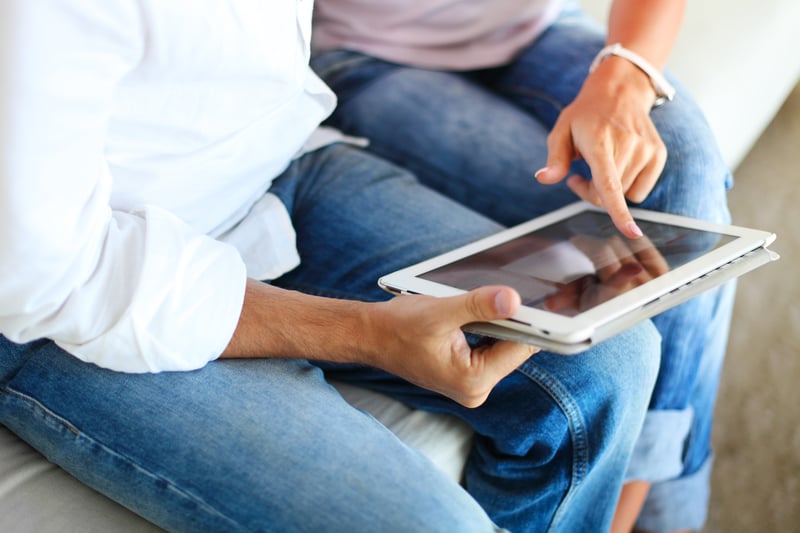 For couples and individuals who are thinking about working with an egg donor to help build their families, there are many factors to consider. Two criteria at the top of list are whether you want to work with a known donor or with an anonymous donor, and what kind of egg donor facility you should use.
Although navigating the egg donation process can seem daunting, knowing some common mistakes to avoid will allow for a more seamless and stress-free experience. These mistakes include:
1. Rushing into the egg donor process
Some intended parents spend a great deal of time and money trying to conceive via fertility solutions, such as in vitro fertilization (IVF) and intrauterine insemination (IUI), before turning to egg donation.
Although it can be tempting to rush, especially if you have been struggling to conceive for a long time, it's important to give the donor egg decision the time and attention it deserves. Before contacting an egg donation center, it's a good idea to spend some time weighing your options and thoroughly researching the egg donation process — what it entails and whether it's right for you at this point in time.
2. Insisting on too many donor criteria
Having an idea of the type of donor you're looking for is smart. However, having too many requirements will only impede your efforts and make the process much more stressful and complicated than it needs to be.
Many intended parents have a few core criteria in mind when they begin the donor search. Some people look for donors who resemble them, for example, while others may focus on common interests and passions.
Just make sure you're not closing yourself off by having too long a list of requirements. Donors don't need to be just like you to be a good fit, and most egg donation facilities encourage prospective parents to be flexible when searching for an egg donor.
3. Failing to thoroughly research egg donation centers
Working with an egg donor to help build your family is a big decision, and you'll want to be sure you're working with a medical team who understands your needs and will work with you through every step of the process.
Take the time to thoroughly research your options, and don't discount the value of patient testimonials. These statements can give you a better idea of a clinic's overall mission and environment. This can provide great insight on what it's like to work with a certain medical team and what you can expect going into the process.
4. Not seeking support
While some people consider their egg donor journey a private, personal experience, it's crucial to seek support in some way. Whether this means talking with friends and family about your feelings, joining a dedicated support group, or discussing your experiences and emotions in an online forum, having people to lean on can serve as a great source of strength.
Dedicated in-person and online support groups, in particular, offer valuable opportunities to compare notes with others who have gone through similar experiences, providing insight into what to expect at each step of the egg donation process.
5. Entering into the egg donor process without being fully on board
It's imperative that you and your partner are both completely on board with everything involved in working with an egg donor to grow your family. Take care not to rush through the process, and aim to work with trusted resources as you work through each step.
Discuss every detail with your partner, medical team, and legal team early in the process, and communicate all your wishes clearly to ensure that you choose a donor who has similar goals.
Learn More
Whether you're ready to start looking for an egg donor or are just beginning to explore your options, the team at MyEggBank is here to help.
Contact our team today to learn more.
Tags
Related posts
May 26th, 2022by MyEggBank in Becoming a Donor

Donating your eggs is one of the most selfless acts you can do for someone who wants to start a family. The life of an …

May 27th, 2021by MyEggBank in Learn About Egg Donation

Unless an egg donor is "known," meaning that she is likely a family member or close friend of intended parents, then …

February 26th, 2021by MyEggBank in Finding a Donor

After much deliberation and a lot of testing, you've finally decided that the fertility option that's best for you and …